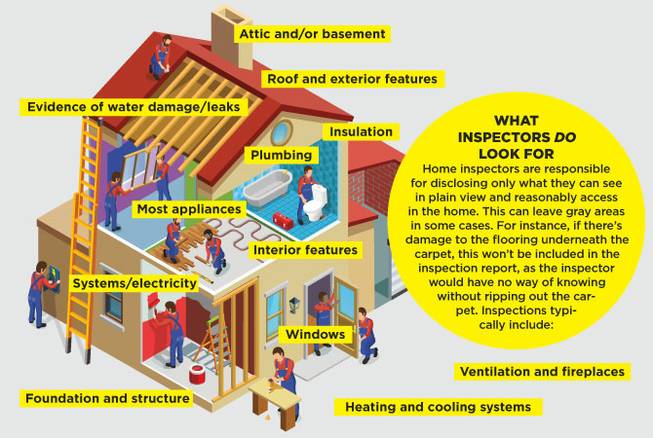 You've found your dream home. Your offer has been accepted. There are no major problems disclosed by the seller, and the inspection comes back with a clean bill of health.
Everything receives the green light and you proceed with the purchase. And then, a few months later, you discover a costly issue that, had you been aware of it, would have prevented the sale, or at least reopened price negotiations.
Inspectors can make mistakes, problems can be overlooked, and you can be left holding a bill for thousands of dollars repairing your new home.
This scenario is any homebuyer's nightmare. Fortunately, you may have legal options that can protect you and your bank account.
What are home inspections?
Having a certified home inspection is a necessary component of the buying process during the "due diligence" period.
The inspector is responsible for alerting the buyer to most apparent problems with the home. The inspection report may allow the buyer to back out of the sale or renegotiate the terms based on the findings.
Inspectors should always be hired by the buyer and it's important that the buyer does everything possible to ensure a thorough inspection.
Never void your option for an inspection, even when buying a brand-new home. Inspections will run you a few hundred dollars, but inspections should not be skipped under any circumstances.
Remember, an appraisal is not the same as an inspection. An appraisal is used to determine loanable value of the home.
The home inspection process
1. Choose an inspector: Your real estate agent likely will have suggestions for a home inspector, but you should do independent research too.
Check the inspector's credentials to ensure he's licensed and insured, read any reviews you can find and, if possible, interview him before the inspection.
2. Review the inspection contract: Prior to the inspection, the inspector should provide you with a list of things that are covered by the inspection and a contract for his services. Read these documents carefully — the contract should outline the inspector's liability.
Some liability disclaimers are standard, such as limiting liability for any areas of the house that couldn't be seen or accessed. However, find a different inspector if there's an "exculpatory clause" in the contract that severely limits his liability.
If you have any questions about an inspection contract, have it explained by an attorney before you sign it.
3. Closely review the results: Once the inspection has been concluded, read the report carefully and follow up if you need clarification.
What inspectors do look for
Home inspectors are responsible for disclosing only what they can see in plain view and reasonably access in the home.
This can leave gray areas in some cases. For instance, if there's damage to the flooring underneath the carpet, this won't be included in the inspection report, as the inspector would have no way of knowing without ripping out the carpet.
Inspections typically include:
• Foundation and structure
• Roof
• Exterior features
• Interior features
• Attic and/or basement
• Evidence of water damage/leaks
• Windows
• Electric
• Plumbing
• Most appliances
• Heating and cooling systems
• Insulation
• Ventilation
• Fireplaces
Note: Always attend the inspection. Follow the inspector through the process, ask questions and take notes.
What inspectors typically don't look for
Detached structures such as sheds and some garages, code compliances, termites and pests, pools and hot tubs, smoke detectors, sprinkler systems, septic tanks and landscaping.
Further, because the inspection is contingent on what's immediately and visually apparent, some of the areas that inspections do cover may be limited. Roof leaks that are only visible from the rooftop, chimneys, and anything that's within the walls (such as plumbing, electrical wiring, asbestos, mold, radon and wall insulation) won't be reported by the inspector.
Legal recourse if the inspector makes an error
The inspector may be liable if he missed something on the inspection checklist. His liability will be outlined in the contract, which may hold him financially responsible for fixing the damage.
If you think something was missed that should have been caught, contact an attorney. Your attorney can advise you of any possible claims or legal action against the inspector, his company and/or its insurance agency.
If the claim is denied, you may be able to sue.
Depending on the circumstances, you may have a claim for breach of contract, negligence, professional malpractice or even fraud.
Ideally, you should consult an attorney before bringing the claim to the inspection agency, and if possible, before you begin repairs. To build your case, be sure to take pictures of the damage. Save all documentation from the initial inspection, as well as any price quotes or bills from a contractor, plumber, electrician, etc.
It can be helpful to have a second and third inspection done as well. If those inspections find what the original inspector missed, they can be used as evidence that the first inspector did not properly perform his duty.
If you have a question you'd like to see answered by an attorney in a future issue, please write to questions@PandALawFirm.com or visit PandaLawFirm.com.
Please note: The information in this column is intended for general purposes only and is not to be considered legal or professional advice of any kind. You should seek advice that is specific to your problem before taking or refraining from any action and should not rely on the information in this column.