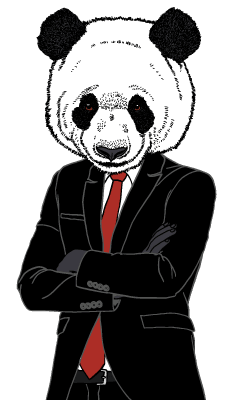 Las Vegas Bankruptcy Attorney
PandA is a top rated award winning local bankruptcy law firm.
Bankruptcy Law Firm in Las Vegas
We understand
At PandA Law Firm, we understand that debts can be overwhelming and Las Vegas bankruptcy is an option many valley residents turn to. Our lawyers handle both Chapter 7 and Chapter 13 bankruptcy cases in Nevada, and can help you decide if filing bankruptcy is your best option.
If your debt is getting out of control, and you'd like to know more about bankruptcy or debt settlement, call us today at 702-818-3888 to schedule your free* consultation with one of our attorneys!
Do I need Chapter 7 or Chapter 13 Bankruptcy?
What is the difference between Debt Settlement and Bankruptcy?
Chapter 13 Bankruptcy

A Chapter 13 debt reorganization involves restructuring a consumer's debt into a manageable three, but most time five, year payment plan. The plan is developed in such a way that it is feasible for you to make the payments within your current means. Debts are adjusted as necessary to make this possible. At the end of the plan, you can receive a discharge of any remaining debt.
You may wonder why you would want to create a three or five-year payment plan under Chapter 13, when you can get a discharge of debt without making payments under Chapter 7. Unlike Chapter 7, Chapter 13 does not require that you sell any of your assets. Also, the type of debt you have may not be dischargeable under Chapter 7. Finally, Chapter 13 does not have the income threshold and means test requirement that Chapter 7 does, so it is easier to qualify for a Chapter 13.
One of the most attractive features of Chapter 13 is its ability to prevent a foreclosure on your home or repossession of your car. If you are in default on your mortgage because you have missed one or more payments, the bank may be initiating foreclosure proceedings to kick you out of your home and sell the property, and, if selling the home doesn't pay off the mortgage, you could still be liable for any deficiency. Chapter 13 allows you to catch up with those payments you missed by rolling them into the three or five-year payment plan. As long as you stay current on your payments going forward, the bank can no longer foreclose. The same kind of results and issues are applicable to car loans.
When is Chapter 13 Right for Me?
A Chapter 13 payment plan is commonly known as a "wage earner's plan." Chapter 13 is most appropriate if you have a steady job or other regular source of income and can devote a portion of your disposable income to a monthly payment plan. Chapter 13 is also appropriate if you have large amounts of debt which are secured by collateral, such as home loans, car loans, or appliances and furnishings that you bought on credit. Chapter 13 allows you to keep your assets while also becoming debt-free over time. In addition to your own financial responsibility, you may want to consider whether any of these loans were co-signed by friends or family members. Chapter 13 can protect them from having their property attacked to satisfy your debt.

Every situation is unique. Whether you should file Chapter 13 or Chapter 7 or consider another option such as debt settlement depends upon your goals and your own particular combination of assets, liabilities, income and expenses. The first step is to sit down with an experienced bankruptcy attorney to discuss these matters. If you are in the Las Vegas or Henderson area and need to find an effective solution to unmanageable personal or small business debt, contact PandA Law Firm, LLP for a free* consultation.

In Las Vegas and Henderson, Nevada, the attorneys at PandA Law Firm help consumers and small business owners free themselves from the burden of overwhelming debt and start over with a clean slate through the help and protection afforded by a Chapter 13 bankruptcy.
Chapter 7 Bankruptcy

In a Chapter 7 straight bankruptcy, the debtor's non-exempt assets are sold to pay off creditors in a certain priority order. Once those assets have been sold and the proceeds disbursed, any remaining debts are discharged by the bankruptcy court. The debtor emerges from the bankruptcy virtually debt-free, ready to make a fresh start.
A common misconception is that people have to sell off everything they own before they can receive a discharge of debt. This is not so. The law provides numerous exemptions (protections) for many of your assets, including certain amounts for your home, car, jewelry, clothing, tools of the trade, household furnishings and other necessities. Many so-called Chapter 7 "liquidations" are actually no-asset bankruptcies, where all of the debtor's eligible property is exempt, and nothing is sold at all. Your lawyer can help you determine which assets, if any, will need to be sold in bankruptcy. But, by having attorneys, as opposed to paralegals, file your bankruptcy, over 99% of all PandA Chapter 7 clients keep all their assets!
Keep in mind, however, that not all debts are dischargeable in bankruptcy. For instance, student loans and certain tax debt are not generally dischargeable, and domestic relations orders such as child support obligations cannot be discharged. Again, a qualified bankruptcy attorney can analyze your existing debt and let you know what a Chapter 7 can and can't do for you.
When is Chapter 7 Right For Me?
Chapter 7 is most attractive to consumers with a large amount of unsecured debt, such as credit card debt or medical bills. A Chapter 7 filer will also need to have a monthly household income below the state median and satisfy a means test that shows your disposable income is low enough that you qualify for Chapter 7. If you are not eligible to file for Chapter 7, or if your debt is mostly secured by property that you wish to keep, such as your home, you may want to consider filing Chapter 13 or debt settlement options instead.
Our attorneys will meet with you personally and take the time to understand your unique situation and advise you on whether Chapter 7 or Chapter 13, or even a non-bankruptcy solution such as debt settlement, is best for you. In the Las Vegas and Henderson area, contact PandA Law Firm for a free* consultation.
Get Your FREE* Consultation with our Award Winning Attorneys
For professional, effective assistance with a Chapter 7 or Chapter 13 bankruptcy in Las Vegas or Henderson, Nevada, contact PandA Law Firm for a free* consultation.
"*" indicates required fields